Types of Assessments
Business, Personal, Education
If you're looking for an accurate performance based assessment to improve your business productivity factors, that's our specialty. We

exclusively use the time-tested, accurate, and validated assessments developed by Target Training International Performance Systems, Ltd. In Scottsdale, AZ.
Our reports are easy and fast to complete. Depending on the assessment, response time is generally 15-20 minutes. The reports are done online and delivered to you in an email attachment immediately upon completion. (All sample assessments here open in a new browser window and require Adobe Acrobat to view.)
Employee Recruiting
Our Unique, Patented Job Benchmarking Process
The key to successful employee recruiting and hiring is benchmarking your jobs, not your people. Your Job Benchmarking assessments will show you the ideal attitude and behavior required for superior performance in any job.
The Job Benchmarking process begins with determining the Key Accountabilities each person in the job must commit to doing on a daily or regular basis for the job to exist. Then you complete two online Job Benchmarking assessments. When you've completed the Job Benchmarking process, you'll assess each job applicant and match them to the Job Benchmarking assessments. Hire only those who closely match the job profiles.
Job Benchmarking Assessments
TTI Fit Job™ − This assessment measures the behaviors, values, and task quotient required by the job for superior performance.

TTI Fit Talent™ − This assessment measures the behaviors, values, and ideal task quotient of your job applicants.
TTI Fit Job/Talent Comparison™ — This report compares up to five applicants to the job benchmark to determine which is the right person for the job.
To understand how job benchmarking works and how it can benefit your company, click here to see a 4-minute video: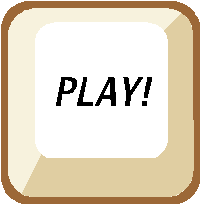 Read Annette's Internet article on job benchmarking

Get more information on job benchmarking

Employee Retention
Employee Empowerment
Management Assessments for Current Employees


The key to successful employee retention is employee satisfaction, a results of job fit and good management skills. Assess your employees and compare their DISC and personal values profiles to your Job Benchmarking assessments. Use these assessments for motivating and managing employees, doing a job performance review, and corporate team building. The DISC assessments will tell you whether someone is a people oriented or task oriented employee.
Sample Success Insights™ reports for employee
development, management, and retention
Success Insights Behavioral Style reports

Behavior and Motivators Report −This coaching report measures your current employees' behavioral style and motivators. It is a powerful tool for managers to improve their skills, build high performance teams, and increase company morale, retention, and profits.
Executive − Measures each executive's unique behavioral style

Management - Staff − Measures each manager's and employee's unique behavioral style

Sales − Measures each sales person's unique behavioral style

Employee Satisfaction Surveys
Task Quotient Index/TQ Developmental™ − This assessment measures the type of tasks the employee is doing in three areas:
Project tasks

Routine tasks

Troubleshooting tasks
It compares employees' actual job duties with their ideal job duties to determine their level of job dissatisfaction. And since productivity depends on the job design, the TQ assessment suggests ways in which the job can be re-designed to increase employee satisfaction. This will give you an action plan for productivity improvement.
There are five TQ assessments that can increase employee morale and productivity. Contact us to see samples of the others.

Click for more details on our Task Quotient/TQ™ reports

Other Types of business Assessments
We offer you a variety of assessments that provide solutions in specific areas, for example:
We'll be happy to provide samples of any of our assessments upon request.

personal assessments
One on one coaching
Our personality type compatibility assessments and relationship coaching can help you in resolving conflict with friends and family members.
Family Relationships - Young Adult™
Personal Interests, Attitudes, and Values™
If you'd like to reduce interpersonal conflict, remove barriers of communication, and increase relationship compatibility - contact Annette for your complimentary one on one coaching session.

Our Excellence for Learning™ assessments measure behavioral style and are designed exclusively for administrators, teachers, and students.
Sample Administrator assessment
Our Excellence for Learning™ student version is a powerful behavior assessment system for children. It explains a child's classroom behavior and suggests study skills tips based on their behavioral style. It also gives suggestions as to what types of careers they would be suited for and enjoy. This is an excellent tool for student motivation. This report can also be used as a behavioral assessment test for defiant behavior.

We'll be happy to provide samples of any of our assessments upon request.

We welcome the opportunity to partner with you in
corporate team building, employee recruiting,
business leadership coaching, and employee job performance.
Legalities of Using TTI's
Behavioral and Values Assessments
EQUAL EMPLOYMENT OPPORTUNITY COMMISSION
Validation for purposes of the EEOC law is the technical process whereby the employer defends the use of a selection device, or a standard demonstrates a very close relationship between performance against the standard and performance on the job.
A company may not use any selection device or standard that has an adverse impact on the protected group. The protected group is usually a minority person, a female, or a person over the age of forty. But it can be anyone.
The Behavioral and the Values Instruments [used by The Estes Group] are developed by Target Training International, Ltd. The instruments and assessments have never been challenged by the EEOC. The Behavioral Instrument was first used in 1959.
EEOC legislation was aimed at employers who administered tests that were not job related or who discriminated against a protected group. For example, giving a math test to keep someone from being hired as a police officer was deemed not job related and therefore, illegal.
The Behavioral and Values instruments are job related. It is relatively easy to determine if they are job related. Simply test your top performers with the bottom performers in a particular job. There will be a difference in 99% of all jobs for which performance criteria has been developed.
The use of TTI's assessments will remove human bias and truly provide the documentation required to prove a bona fide business necessity. The use of proper instruments will reduce or eliminate the risk of EEOC complaints.
EEOC information ©1993-2005. Behavioral-Values Research Associates, Ltd.