Get Free Tips on Presentations
Presentation Skill Training
Presentation Coaching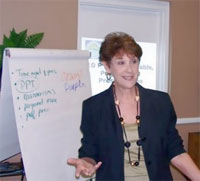 Get presentation skill training and discover Annette's
"10 P's of Personable,
Professional Presentations"
"The best leaders...almost without exception and at every level, are master users of stories and symbols."
- Tom Peters
Annette Estes has the background and experience to be considered an expert in presentation skill training and coaching . She majored in speech and drama in college, taught speech in high school, anchored the 6:00 and 11:00 news in a major television market for 15 years, and has been giving presentations all of her adult life. She's done professional speaking and presentation coaching since college and has been a professional speech coach for the past 19 years.
PRESENTATION SKILL TRAINING WORKSHOP
Annette's presentation skill training workshop is for those who understand the importance of public speaking to their business and personal success. Successful people understand that one of the most effective ways to advance their career is to gain more public speaking confidence.
The Five Minute Presentation
When the workshop begins, participants will give five minute power point presentations in the morning. Then Annette will give her class on effective presentations and you'll give the five minute presentation again in the afternoon. If you're like most of her clients, you will show marked improvement in just those few hours and maybe win a prize.
Tips on Presentations
Here are some of the presentation techniques you'll discover and be able to use when you leave the workshop:
P

resentation preparation

Improving your verbal communication skills
Understanding nonverbal communication characteristics
Developing natural hand gestures
Understanding the effects of your body language in communication
Creating dynamic power point presentations
Working through communication anxiety and fear of public speaking
Our class on effective presentations is guaranteed to help you develop more effective presentation skills in a non-threatening business classroom environment. Annette's critiques are done in a positive, constructive, respectful atmosphere. Our goal is to build your confidence and help you improve without criticizing you personally.

Call us now for a free consultation

SPEECH COACHING
You can have private one on one coaching with Annette by contacting her personally. Let her be your speech coach and watch your business presentation skill improve dramatically. Annette does presentation skill training for executives, managers, and employees of a company whose professional improvement plans include giving powerful, personable, professional presentations.
Media COACHing
Annette was a news anchor in the 35th largest television market for 15 years and she knows the tricks interviewers have to get what they want from you. If you're facing a media interview, Annette can help you with tips and tricks of your own to look, feel, and do your best in front of a microphone and/or camera.
Let Annette help you polish your interviewing skills to be more confident.
Annette also offers training to groups in how to deal with the media.

COMMENTS FROM some of our raving fans


These are comments from some of the participants in our full-day class on effective presentations. The first are from Project Managers for Global Performance, Inc. in Greenville, SC, when asked by company management to fill out a workshop evaluation form:
"We got rave reviews on Annette's seminar. We found it very interesting and useful, and it greatly improved the presentation skills of all of the folks who attended the class. She did a very professional job and I recommend her highly."
Minot Stanton
Director of Procurement & Related Services
Global Performance, LLC
"Thank you for the opportunity for the training. I was in desperate need of this. I have always been extremely uncomfortable presenting items and I realize this limits my abilities. Thank you personally for organizing this training session. Format was great."
Aaron Jordan
Global Performance, LLC
"I enjoyed the workshop and feel it was worthwhile. I was impressed with Annette and believe she is the right person to lead the workshop. It was a very good experience."
Scott Thomas
Global Performance, LLC
"I thought Annette provided valuable techniques for improving my presentations. I will most certainly refer to her workshop materials when preparing my next presentation. I think the presentation skills workshop went great. I think the content was useful. It was beneficial to attend and there are definitely pointers I can use to make my presentations better."
Kevin Ball
Global Performance, LLC

Call us now for a free consultation

"Annette is a very motivating speaker. She encourages audience participation in her presentations, and this really captures everyone's attention and interest. Annette was very successful in helping students find solutions to their time management problems, and she also presented the helpful information in a very efficient manner. I recommend Annette Estes to anyone looking for a truly inspirational speaker!"
Courtney Cribb , President
Clemson University Accounting and Financial Management Professionals

"Annette, just a note to express my appreciation and admiration for the outstanding "10 P's of Personable, Professional Presentations" seminar you conducted at our chamber office yesterday. I believe everyone was well pleased and well informed afterward. You gave a well-prepared and professional seminar. I will be back with you."
Kent Dykes, Executive Director
Easley Chamber of Commerce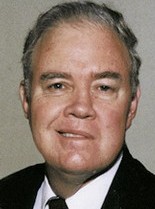 "Annette instills confidence, and it's amazing how much help coaching from an expert like her can be."
Rex Maynard, Owner
Maynard's of Belton
From Other Workshop and Seminar Participants:
"Annette's on-hand approach, personality and presentation were terrific! It definitely could have a long-term impact on my career."
"Annette is a very dynamic speaker and presenter. I liked the involvement of the participants."
"Very good seminar, well worth my time."
"Annette did a superb job! I love the audience participation activities. Everything flowed beautifully."
"The atmosphere was made to make everyone comfortable - no one put on the spot. Left with lot's of self-confidence. It was great!"
"It was fast-moving, interesting and enjoyable. Time flew by!"
"I needed this 3 weeks ago!"
Call us now for a free consultation

Get more info here