Raving Fans
These are comments from some of our clients who are kind enough to let us know how our performance management, assessments, coaching, speaking, consulting, or training has helped them. Thanks, guys and gals!
Assessments and Job Benchmarking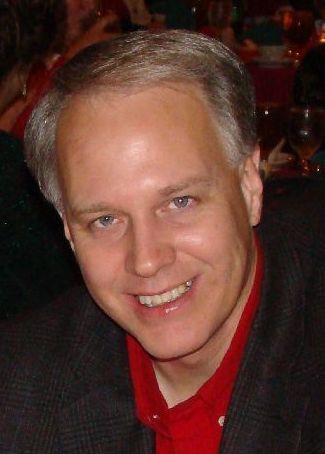 "I want to express our appreciation for your assistance in our hiring process over many years. The profiles that your company provides for the evaluation of employee candidates have been incredibly accurate and beneficial. Because of your services, we have made better decisions, managed our new employees better, and saved our company a lot of money by matching the right people with the right opportunities. Thank you for being a valued partner in our success."
Jere Davis
Vice President of Finance and Administration
Del-Tec Packaging, Inc.


I found the Job Benchmarking process with Annette enjoyable and enlightening. Sitting around a conference room table with 5 people and Annette being 3700 miles away, she was able to coach and support the process of discovering and identifying key employee accountabilities, behavioural styles, and motivators.
I recommend Annette and the process she facilitates to anyone looking to identify specific talents in prospective employees."
Frank Garrett, CRSP
Health, Safety & Environmental Manager
GLBH Corporate Services
Calgary, AB Canada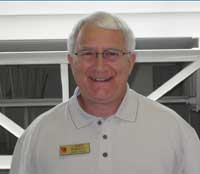 "We are having a great deal of success using the sales, management, and pre-hire evaluations which we purchased from you. We are using them to match the right applicant with the right job opening, making adjustments in the structure and make-up of our departmental teams based on the collective personalities of the team members, and for coaching our current employees. Thank you for introducing us to TTI's DISC assessments. They are the best predictor of performance we have ever used."
Larry Bonorato, General Manager
Bradshaw Automotive Group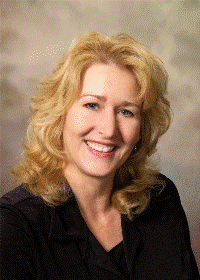 "Taking the Behaviors and Motivators Report will help me tremendously both in my work and personal life. I learned which behaviors and motivators contribute positively to my business, as well as how to modify or adjust behaviors to help me be more effective in my career. Annette, you provided many useful insights that will help me when working with different personality types. I recommend Annette's coaching and assessment tools to anyone who would like to take their professional or personal life to the next level."
Audrey Arledge, Realtor
Charlie O Wolfe, Inc.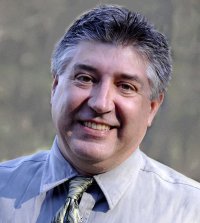 "The Behavior and Motivators Report was very helpful in identifying my own personality strengths and weaknesses. Working with these strengths and weaknesses, I have launched my new career. Thanks, Annette!
Dwayne Plaisted
Mutual of Omaha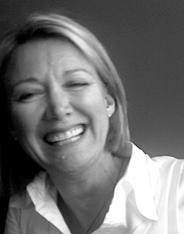 "Brains on Fire has used your Management-Staff survey for many, many years during the recruitment process. It helps us to understand the candidates' strengths and, frankly, gives us a way to dig deep and ask more relevant questions. We also use the survey during our goal setting and review process."
Robbin Phillips, President
Brains on Fire Advertising

"The behavioral testing has given us insight on the applicants' true beliefs and actions rather than finding out later. The bottom line is that it has helped us lower accident cost. "
Clifton Parker, President
G & P Trucking, Inc.

"You have had a significant impact on our hiring of safe drivers and reducing driver turnover."
Ben Harmon, Safety Director
G & P Trucking, Inc.
"The profiles on our Leadership Team have provided benefits beyond our expectations. Communications have improved."
John Sealander, Vice President of Sales
Amick Corp.

"Our decision to work with Annette Estes and the DISC profiles will prove to be one of the BEST investments in the history of our company. The greatest benefit of Annette's program has been with the founders of our company. It has allowed us to come together as a team, respecting the unique talents of each founder and utilizing those talents to our greatest advantage. I highly recommend The Estes Group to any business or individual who wants to improve their relationships and results. We would not be the same company without Annette's help. "
Edward Terrell
Vice President of Operations

"Through the DISC format and your coaching we have opened ourselves up to each other completely and communication is now one of our greatest strengths among our management team."
David Hudson
Vice President of Sales and Marketing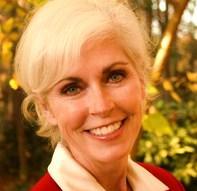 "Annette Estes' honest and diplomatic critiquing helped me immensely in developing my public speaking skills and seminars. Her practical, to-the-point advice is invaluable to the neophyte and accomplished speaker alike. She has been a Godsend."
Bonnie Yon, Owner/Director
Visiting Angels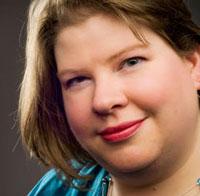 "As my coach, Annette watches my back and kicks my butt."
Stephanie Hobbs, Owner
Pixel and Paper Designs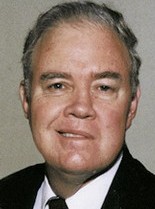 "Annette Estes instills confidence, and it's amazing how much help coaching from an expert like her can be. She knows how to take the characteristics and skills of her clients and make them better. Everything is positive, and she recognizes potential. She helped me communicate better through the media, but also helped with every day life."
Rex Maynard, Owner
Maynard's of Belton
Presentation Skills



These are comments from some of the participants in our Presentation Skills Workshop, "10 P's of Personable, Professional Presentations." They are project managers for Global Performance, LLC.

"We got rave reviews on Annette's seminar. We found it very interesting and useful, and it greatly improved the presentation skills of all of the folks who attended the class. She did a very professional job and I recommend her highly."
Minot Stanton
Director of Procurement and Related Services
Global Performance, LLC
Thank you for the opportunity for the training. I was in desperate need of this. I have always been extremely uncomfortable presenting items and I realize this limits my abilities. Thank you personally for organizing this training session. Format was great.
Aaron Jordan
Annette is well prepared and presented the material in an effective manner. Her understanding of the mechanics of preparing and presenting a presentation are excellent. She kept the class interested and involved. The most important thing I learned at Friday's session was the importance of a strong opening and closing in the presentation.
Mike Magee
I enjoyed the workshop and feel it was worthwhile. I was impressed with Annette and believe she is the right person to lead the workshop. Improving our presentations is very important to the successful growth of Global Performance. It was a very good experience.
Scott Thomas
Thank you for inviting me to participate in the Presentation Skills Workshop. I thought Annette provided valuable techniques for improving my presentations. I will most certainly refer to her workshop materials when preparing my next presentation. I truly appreciate the many ways you have invested in my professional development. I think the presentation skills workshop went great. I think the content was useful. It was beneficial to attend and there are definitely pointers I can use to make my presentations better.
Kevin Ball
I enjoyed the class. I did learn new things and think the class was worthwhile. I liked the advice given. Thanks for having me in the class.
John Wagoner
It was a good class, and the whole event was well organized. I definitely felt the class was worthwhile, and I think we all learned some things that will be helpful in doing future presentations...whether they be for project reviews or for sales.
Bill

"Annette, just a note to express my appreciation and admiration for the outstanding "10 P's of Personable, Professional Presentations" seminar you conducted at our chamber office yesterday. I believe everyone was pleased and well informed afterward. You gave a well-prepared and professional seminar."
Kent Dykes, Executive Director
Easley Chamber of Commerce
Other Training

"Annette was the highlight of our meeting for Cadillac managers in the Standards for Excellence process. They enjoyed learning about themselves and the personality types of their employees and/or customers and prospects. Annette presented material in a straightforward, easy to understand manner. We also appreciated that she offered follow up information and coaching to each of the participants. Annette is a qualified coach and a good presenter of her materials."
Barbara Turino, SFE Facilitator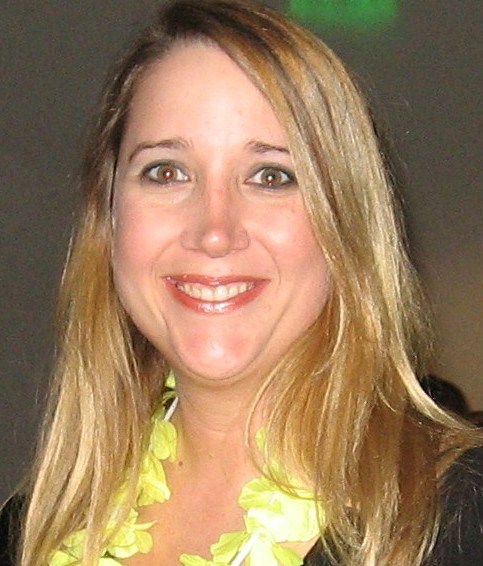 "I first attended a Leadership Seminar that was taught by Annette Estes a few months ago and was absolutely blown away. Annette's experience and dedication to teaching others is unsurpassable. Her unique approach laid a path that I will be able to walk upon for my career and my life. She helped me to understand that leadership isn't about telling people what to do and that's its more about empowering people to know what to do. Annette, thank you for changing my life and helping me realize that it's okay to like me for me and knowing that a true leader means accepting myself. You are an amazing woman."
Karen Truett, Marketing & Sales Director
US Lawns

"You inspired me. You connected many areas in which we all could use some work on and reminds us of the importance of Leadership! I would highly encourage others to hear you speak. This topic…that you have done, has been right on point."
Sonny Pagan, New Market Development
Time Warner Cable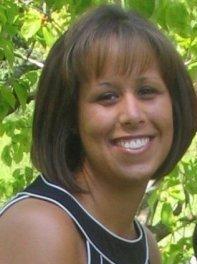 "Annette is a very motivating speaker. She encourages audience participation in her presentations, and this really captures everyone's attention and interest. Annette was very successful in helping students find solutions to their time management problems, and she also presented the helpful information in a very efficient manner. I recommend Annette Estes to anyone looking for a truly inspirational speaker!"
Courtney Cribb, President
Clemson University Accounting and Financial Management Professionals

"Annette spoke at North Greenville Rotary Club in April of this year. Her topic "Why Can't You See It My Way" was very well received. One member came to me after the meeting and said her topic was the best this year. I think Annette also gained a new client from her presentation. I would very much recommend her as being on your speaker's list."
Terry Drake, General Manager, The Mackey Mortuary

"I have had the pleasure of hearing presentations by Annette Estes of The Estes Group on several occasions. On one occasion I scheduled her myself for the Simpsonville Rotary. Her presentations hold the audience's attention and developed a good response. The most recent presentation was on discipline and behavior and was again well received. I recommend her if you are considering a speaker on any of the subjects on which she makes presentations. I believe you will be very happy you chose her."
Bob Harrison, Simpsonville Rotary
Other Workshop Participants
"Annette's on-hand approach, personality and presentation were terrific! It definitely could have a long-term impact on my career."
"Annette is a very dynamic speaker and presenter. I liked the involvement of the participants."
"Very good seminar, well worth my time."

"Annette did a superb job! I love the audience participation activities. Everything flowed beautifully."
"The games she shared with us really showed me the importance of communication and listening."
"Annette Estes is very professional."
"Atmosphere was made to make everyone comfortable - no one put on the spot. Left with lot's of self-confidence. It was great!"
"Very informative! It was easy to relate to the various examples given."
"It was fast-moving, interesting and enjoyable. Time flew by!"
"Very impressed. Would love to attend more of your presentations."
"Annette was well-prepared and (the) presentation was so involved and interesting. Annette, you did an excellent job! The workshop should have been longer."
"Very interesting. Kept my interest the entire time. I didn't go "fishing" at all."
"Relaxed fun way of learning communication skills."
"Practical steps anyone can use!"
"Annette was very positive, energetic, and informative."
"I was very relaxed and enjoyed that . You are great!"
"I wish our company would have permitted more time for your presentation."
"I needed this 3 weeks ago."

Kids Say the Neatest Things
These are comments from students in a 7th grade class after I talked with them for two hours about giving talks (as opposed to speeches or lectures). These comments are from Ilena, Christin, Keith, Brad, Alicia, Anna, Carl, Beth, Becky, Katti, Katie, Leslie, Samantha, Andy, Holly, Jessica, Christy, Charity and A.J.
"I'm glad you could come and talk to us. I learned a whole bunch of useful information. Now I can't wait for the upcoming book talk!"
"I'm going to do better on speaking to a group. You made it much more easier for me."
"Speaking in front of our class showed me how well people can speak in front of other people."
"I had a lot of fun listening to you and I learned a lot also."
"I liked the props you used. That was very interesting. You're a great speaker."
"You are a great speaker. I'm sure I'll use your advice some time. Thanks."
"Thank you for coming. I think giving talks will be much easier now."
"I really am glad you were able to "teach" us about "talks."
"It really helped, and I learned a lot."
"I plan on being an actress and your talk really helped. I learned a lot and really enjoyed your visuals."
"Thank you for giving us advice on how to make 'talks.'"
"I really enjoyed you coming to speak to us about public speaking. I thought you were great."
"I really enjoyed your talk. I learned a lot."
"Ms. Estes, Thank you! You helped me a lot."
"Annette, thank you for sharing yourself with us. We all enjoyed it."
Evelyn Pollard, Teacher
We welcome the opportunity to partner with you in corporate team building, employee recruiting, business leadership coaching, and meeting the objectives of your performance appraisal system.